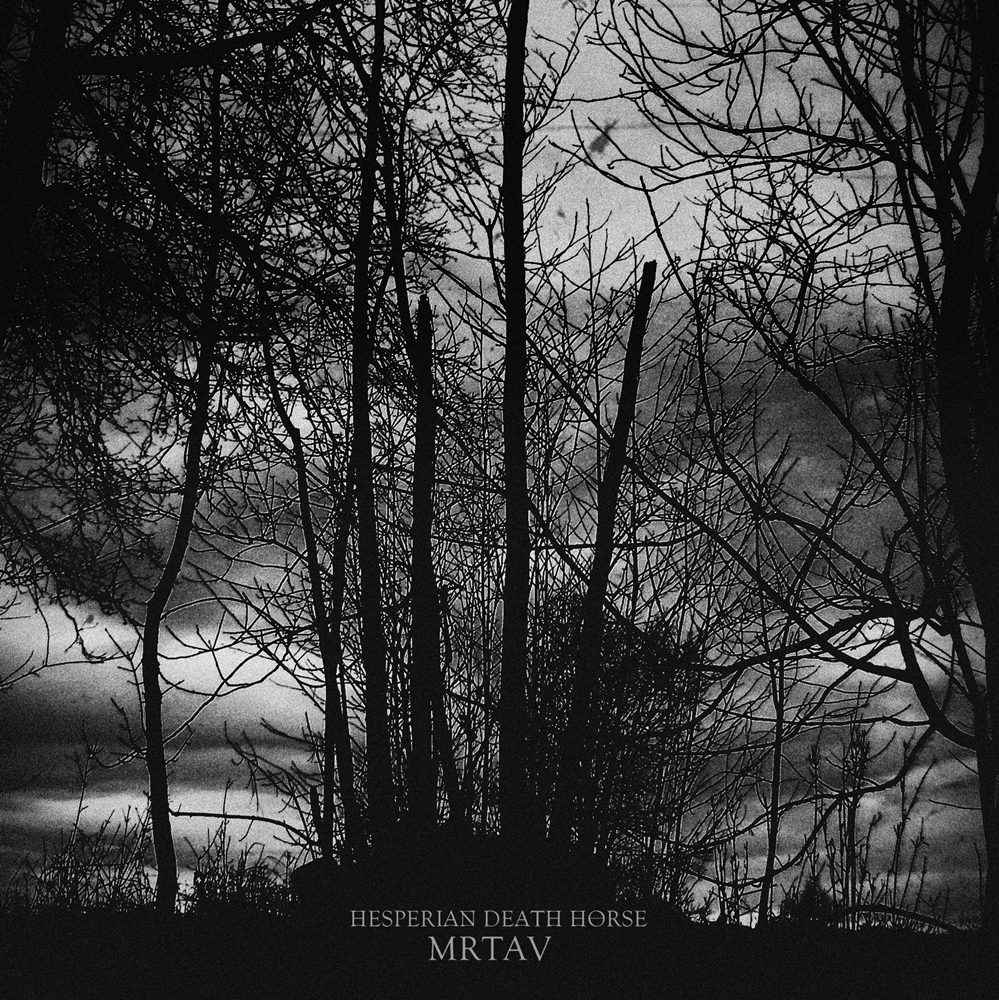 FOR IMMEDIATE RELEASE
MARCH 17, 2013
PLAY THE ASSASSIN RECORDS TO RELEASE 'MRTAV', THE DEBUT ALBUM FROM HESPERIAN DEATH HORSE
On April 30th, 2013, NJ based Play The Assassin Records will be issuing the debut full length from the Croatian based post-metal band, HESPERIAN DEATH HORSE.
Mrtav, Croation for the word 'death', is the first of a planned trilogy of releases, recorded in reverse order encompassing the human life cycle. ('Birth' & 'Life' will see the light of day in late 2013 / early 2014). Guitarist Sven Soric explains, "We have an overall theme; it is a span of a lifetime, and this trilogy we have envisioned will cover the complete process in which all humans share. Despite our different languages, cultures, ideals, beliefs, and values, we all birthed into this world, live our lives, then die. It is that simple and thus, we are all equal. We want this music to convey one's internal vision of what happens during the last moments, be it minutes, hours, or days, of our life."
The 4 part / 49 minute Mrtav, is a metallic sludge cacophony of nihilistic poetry. The album was recorded in the Winter of 2012 at Studio Depth in Pozega, Croatia by the quartet consisting of Dario Orac (guitars & vocals, Domagoj Zunic (bass & vocals), Sven Soric (guitars & vocals), & Ivan Kukuljevic (drums) . Mrtav was produced and mixed by Filip Sertic.
'MRTAV' Full Tracklisting
1. Heroitza (Part 1: Kraljevi) 11:09
2. Deces (Part 2: Palez) 7:26
3. Surm (Part 3: Oni to Nisu) 12:54
4. Morte (Part 4: Oltar) 17:13
Mrtav can be streamed in it's entirety at http://www.youtube.com/watch?v=0EqLikdBrck
Mrtav is available for pre-order at http://store.playtheassassin.com/album/mrtav-pta009. Mrtav will be released in digipak format on April 30th, 2013. It is currently available for immediate digital download in many different audio formats.
Please direct all press & review requests to playtheassassin@gmail.com at this time…
"…Narrator of psychedelic, nihilistic poetry of everyday stumbling from death to birth and in-between. Howling thru the shrines, these unholy hounds are just a pattern that lies within theta rhythyms. We swallowed our arms. These cosmonauts don't levitate.We don't need more ghosts. Slugs are mechanisms. Untying the gordian knot with nothing but pain and suffering. Hide eyelids to gain a parasitic twin…." The Hesperian Death Horse rides again……